CCNA cloud : 210 – 451 and 210 – 455 (Cisco Certified Network Associate Cloud) Training & Certification Exam Overview
The CCNA (Cisco Certified Network Associate) Cloud Certification is a job role targeted certification and educational program that helps Cloud Engineers, Cloud administrators , and Network Engineers to develop, advance, and validate their cloud ability set, and allows them to assist their IT organization meet dynamical business demands from technology transitions.
With a CCNA Cloud Certification ,you will get the abilities to perform entry-level provisioning and Support of CISCO Cloud Solutions. Learn from the only company that has associate degree end-to-end Cloud and Inter-Cloud Story .
This Course prepare the professional's to understand regarding Cloud characteristics and preparation models together with Cisco Inter-Cloud; the fundamentals of Cisco Cloud infrastructure i.e. Unified compute together with Cisco UCS and server virtualization, Unified fabric together with DC network architecture and infrastructure virtualization, and Unified Storage together with integrated infrastructure solutions. This additionally helps in knowing regarding basics of Cisco Cloud administration together with Cloud provisioning, management, monitoring, reporting, charge-back models, and rectification.
The following topics are general guidelines for the content possible to be included on the examination. However, different related topics may additionally appear on any specific delivery of the examination. so as to higher reflect the contents of the examination and for clarity purposes, the rules below could change at any time unexpectedly.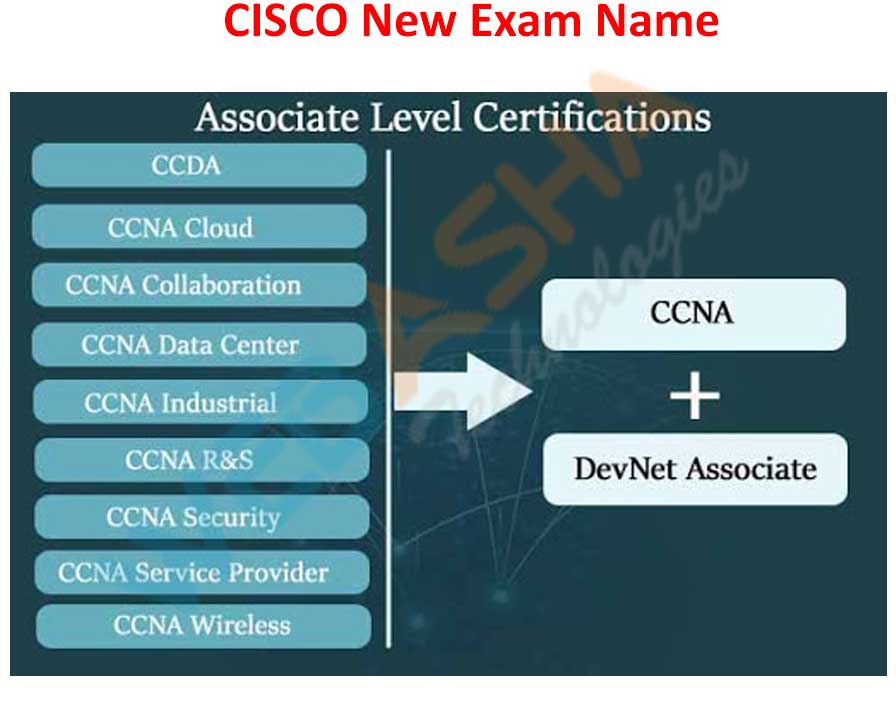 Prerequisites
What You Will Receive?
We provide Original Cisco Official Curriculum, Webasha provides a complete Cisco hardware rack to perform lab practical.
We have a team of experienced and certified trainers.
All of our trainers are certified in their respective fields.
Most of our trainers have experience of working in core and overseas training.
---
"Why You Choose WebAsha Technologies for CCNA cloud Training In Pune"
Learn CCNA cloud from basic to advance level.
Live Project and Case study on CISCO Devices.
Job oriented course content.
Job assistance for fresher students.
Personal level training attention and project monitoring.
Small training batches for interactive training.
Customized training Programs.
Courseware includes all latest technologies.
Flexible Training Schedule- Courses can be delivered at your chosen convenient time.
Flexible group size.
Affordable Training Price.
Affordable course fee.
Globally recommended Official Curriculum.
Hands-on Instructor led training.
Post Training Support.
Specialized Batch for Corporate Clients.
Most advanced Training Resources –structured course material, learning CDs.
Full Time Lab Environment as per globally recommended standards.
---

CCNA cloud Training & Certification Exam Syllabus
Call 8010911256 WebAsha Provides CISCO CCNA cloud Certification Training & Exam in Pune. Get course details, certification cost, fees, syllabus, duration, batch timings, Best real time CCNA cloud training and certification on Router & Switch from industry expert in Pune, India, CCNA cloud 200 301 training institute in Pune. CISCO Training in pune, CCNA cloud computer institute in pune, cisco CCNA cloud certification in pune, cisco CCNA cloud certification training in pune, cisco certifications institute in Pune, cisco certification exams in pune,cisco CCNA cloud lab in Pune,cisco CCNA cloud training online in pune,best CCNA cloud training in pune.
Getting to Know the Cisco Certified Network Associate Cloud (200-301 CCNA cloud) Training & Certification Exam
Exam title: Cisco Certified Network Associate Cloud (200-301 CCNA cloud)
Number of questions: 125
Duration: 120 minutes
Test Delivery: Pearson VUE
Exam fee: $300
Test Format: Multiple choice questions with a single answer or multiple answers, Drag and drop type questions, Fill in the blanks, Simulation type questions
Passing Score of CCNA cloud 200-301
Passing score varies, but it is traditionally around 800-850 out of 1000